Grief & Wellness Coaching
Grief Coaching
Loss is universal, grief is personal...
"Grief coaching with Francesca has opened my heart to accepting the grieving process, which is something that I had been struggling with for months. The loss of someone you care for is never easy and being that this is a new experience for me I have been completely overwhelmed by the gravity of this loss and totally unsure of how to deal with the cloud of emotions that enveloped me. Yoga and grief helped guide me on a more focused path to acceptance and gratefulness.
The intimate group dynamic provided an invaluable opportunity to meet other women who are at various stages of the process and share experience with acceptance and lack of judgment. I am thankful for Francesca running this class at a time when I needed help the most. I feel grounded in my life and more connected to my Father as a result of these sessions". B. Kaufman, Fernie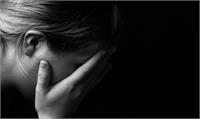 The coaching experience, when applied to grieving, can be one of the most rapid ways to move through the pain of loss without forgetting those we loved and cared for. Coaching allows us to move through the paralyzing effects of grieving no matter how far away we are from our experience of loss.
If you have experienced the death of a significant loved one, the throes of divorce, a life changing illness trauma or any significant transition where you may feel stuck or uncertain, coaching will allow you to move forward in a way that is almost instantanous.
Our natural process is to heal, so when healing doesn't happen, something is blocking the way. The human mind and spirit have a built-in capacity to heal-its called resiliance. This means its natural for healing to follow hurting as it is for night to follow day. If that isn't happening, coaching can help.
The longer you've struggled with this hurt, the sooner you want to get over it. You may have considered coaching and if so, it means you're ready to get past the hurt and move forward with your life. And if this is what you want, this is the right place.
It doesn't matter how long you've been stuck in the pain of this grieivng, it doesn't matter how many times you've tried to let it go and failed. Because even if you don't believe right now, a day will come when the pain ends. And the meaning is made clear and you'll find that you're able to breathe again. And you'll know that without a shadow of a doubt that you did not suffer this in vain. And it will be our journey to get you ready for that day.
Because grieving is a true place of change in our lives. Sometimes we pay attention, sometimes we hold it at arm's length. We might even drown in the grief. Coaching can be a very powerful tool during these times of transition. Let this workshop help you transition, adjust and change the direction of your life that is meaningful for you. Take the feeling of being alone out of loss.
Use the tools of coaching to process and to remember. With this journey of coaching, we learn to reconnect with your strengths, your coping strategies and the relationships, activities and inner resources that give your life meaning. Let go of expectiations, but come to our sessions with an open mind and an ear deeply tuned to the one person who knows best how to get your life moving again: you. Together, we explore your feelings, your strengths, your untapped capabilities, and the thoughts that may be slowing your healing, to restore momentum to your life.
This process doesn't ask you to let go of love, it asks you to let go of the paralysis, the hopelessness of grief.
"Since doing Grief Coaching with Francesca, I am feeling better... I still cry thinking about my grandmother, writing this.. but this is a completely different cry that a couple months ago, less powerless and more optimistic...I thank you for that". -A. Mosher
Wellness Coaching
Let Francesca help you find the motivation and tools to get to your physical and emotional health goals. Let Francesca help you create a program to switch poor eating choices for enlightened ones, at your own pace-with no judgement. Because the basic qualities of your food have profound influence on your state of being.
These goals might include:
Lose a few pounds

Eat better

Quit smoking

Lower stress

Work through anything that's preventing you from maximizing the potential you know you have within you
I'll show you a self-care program that fits your Ayurvedic Type, your lifestyle and your needs.
Let Francesca:
Give you the guidance on moving forward in your career.

Help you discover how to take advantage of your strengths and talents.

Help you figure out the right decision about a major life decision, such as a move or promotion

Find an acceptable work-life balance

Dissipate stress

Help you make better choices if you aren't as healthy as you'd like to be
To book a coaching session, click here:
https://clients.mindbodyonline.com/classic/ws?studioid=8702&stype=-103&sTG=1&sView=day