Equinox Retreat
Equinox Yoga & Meditation Detox Retreat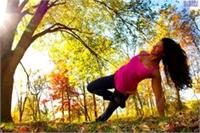 Join Yoga Teacher Francesca ter Poorten for a celebration of the winding down of summer. Honour the changing seasons and prepare the body and mind with a celebration of connection and cleansing. As we shed the dark thoughts and foods that don't empower, we'll use yoga to guide our energy toward the positive and the deep. Discover how to change your mental and eating habits in a space of natural beauty and like-minded individuals. Morning and evening yoga and meditation sessions designed to detox mind and body. Enjoy kayaking, hiking and lounging on the private dock at Waters Edge Lodge on Mabel Lake in the Okanagan. Check out
http://www.cravemassage.ca/retreats
for more information about this stunning retreat spot. $825 for an all-inclusive 3-night stay. Save $50 if you book before August 5th.
Book from Wine to Wellness, our two retreats in September and save 15%
Explore yourself spend time with like-minded people. On retreat you'll always meet others with similar interests. Even if you go alone, you'll mmet people who you might know for the rest of your life. and with our out of country destinations, discover other cultures as well. Spending a few days or a week dedicating yourself to your practice will take your yoga to the next level. Its hard to practice regularly if you're busy. When you're on a retreat, we do at least two hours of yoga a day, ensuring that you are going to progress in your physicla practice and discussion as well to deepen your understanding of yoga.